'Tis the season of hot chocolate, cozy socks, and warm fires (or a space heater in my case)! I love this time of year for how it makes me feel – warm, generous, and joyous. Every year, I get asked about my favorite kitchen tools or holiday gift ideas for other cooks. And I'll be honest, it's hard to recommend products because you have to consider everyone's personal preferences, but I know for sure what tools work for me!
Below, I've put together a guide for holiday gifts for cooks that shows you my favorite kitchen tools, organizational items, and cookbooks! I hope this holiday gift guide helps simplify your search for that special cook in your life or someone who would love to get in the kitchen more next year!
A few things to know about these tools – I use them almost every day!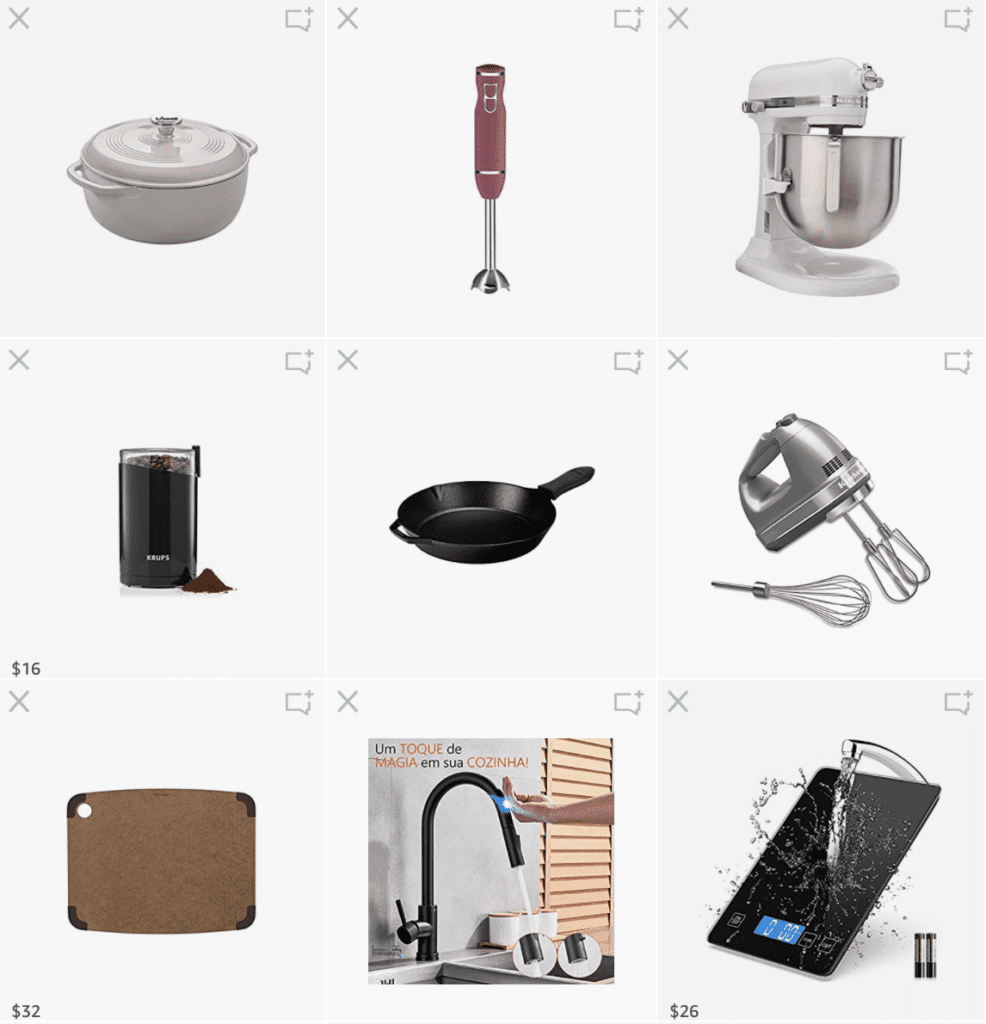 A good Lodge dutch oven has gotten me so far for so long for not so much money. I gravitate toward buying Lodge for dutch ovens and cast iron skillets because they're much more affordable than Staub or Le Creuset (though those would be fantastic gifts if you have the money to spend.) But if you're like me and on a budget, I fully recommend Lodge!
The other item that's kind of *extra* but one that I want to make a case for is the Touch On Kitchen Faucet. Oh my gosh… I bought it for $90 on a whim when we re-did our kitchen last October thinking it would be helpful for times that I cut poultry. But it's been so much more helpful in a holistic sense (like every time I make bread) and has not had one single problem. The batteries in it still haven't been replaced and it's been 14 months now! Highly recommend.
I'm a sucker for cookbooks – there's something about print copies of beautiful food that makes me so happy. The list of cookbooks below have contributed to my cooking experience in very different ways.
Half Baked Harvest's Super Simple – every recipe is super flavorful and beautifully styled
Flour Water Salt Yeast by Ken Forkish – taught me how to make bread
Salt Fat Acid Heat by Samin Nosrat – taught me the science behind cooking techniques
Check out the rest of the cookbooks here!
I've also put together a Pinterest board with other ideas if you're looking for more inspiration. 🙂 Check it out below – I love all of the infographics!
For a few of my favorite holiday recipes, check out the Holidays category on the site! These are tested, tasted, and beloved by me and my loved ones.